The AXIS 211 can deliver Motion JPEG and MPEG-4 video streams simultaneously, allowing for optimization in image quality and bandwidth. The MPEG-4 compression mode is ideal for applications where available bandwidth is restricted and higher frame rates are required.
The AXIS 211 connects directly to an IP network. With a built-in Web server, the AXIS 211 enables remote monitoring over a local area network or the Internet using a standard Web browser.
With built-in support for Power over Ethernet, the AXIS 211 is able to receive power through a network cable, which reduces installation cost and enables users to increase their security by consolidating the power source to a central location. The AXIS 211 fully supports the IEEE 802.3af standard and works with compliant midspans and switches. With Power over Ethernet, an Axis network camera can be set up in a way that enables it to continue to function even when there is a power failure.
Backed by the industry's largest base of video management software for video and alarm management, the AXIS 211 is an ideal choice for securing offices, shops and other facilities.
Power over Ethernet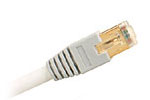 Support for Power over Ethernet allows the camera to receive both data and power over a single Ethernet cable - which makes the installation easier and cheaper. If connected to a central Uninterruptible Power Supply (UPS), the camera can continue to operate even when there is a power failure.
Features
Superior image quality using progressive scan CCD sensor

Varifocal DC iris lens with a light sensitivity of 0.75 to 500,000 lux

Power over Ethernet (IEEE 802.3af)

Up to 30 frames per second in all resolutions ranging up to 640x480

Supports simultaneous Motion JPEG and MPEG-4 streams for optimization of image quality and bandwidth

Built-in video motion detection with pre- and post-alarm buffers, in addition to 1 alarm input and 1 alarm output

Scheduled and triggered event functionality with alarm notification via e-mail, TCP, HTTP, and upload of images via e-mail, FTP & HTTP

Powerful Application Programming Interface (API) for software integration, including AXIS VAPIX and AXIS Media Control SDK

Capability to insert privacy masking, custom logo or overlay image in the video stream

Up to 20 viewers can directly access the camera simultaneously; virtually unlimited viewers if streamed through an application server

Security: multi-user level password protection for restricted camera access, plus IP address filtering

Easy installation using AXIS Internet Dynamic DNS Service or the Windows-based AXIS IP Utility software

Additional Features for Axis 211 A

For the complete specifications, please refer to the datasheet.